Netherton Park Fun Day
Saturday 8th July 2017
10am until early evening
Main stage with local bands and dancers plus loads of different stalls, charities, groups and more...
...and please don't forget the ferrets!
Look for us in the Rose Garden
Postcode: DY2 9EX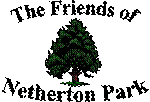 http://www.nethertonpark.com/Whats_going_on_page.htm
Thanks to everyone who visited and said "hello" to the ferrets. Our thanks also go to everyone who generously contributed to our funds - it is always appreciated.
We had a great day and hope you did too - here's to the 2018 event and more good weather - see you then...